The Story Behind Cohana's Tombo-dama Sewing Pins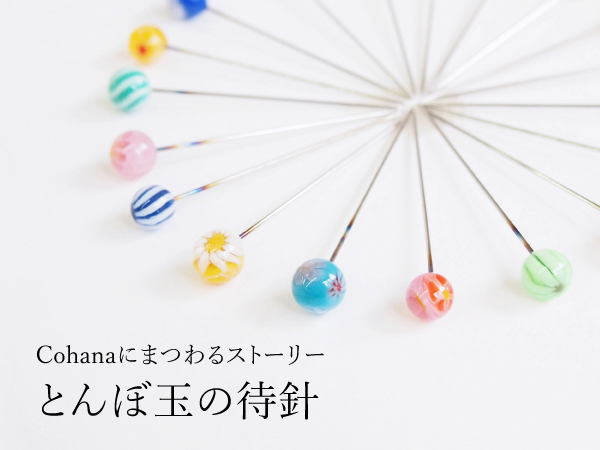 One of the first products planned for the launch of Cohana
Inspired by the traditional Japanese glass craft "Tombo-dama"
Our intention was to create enchanting sewing pins never seen before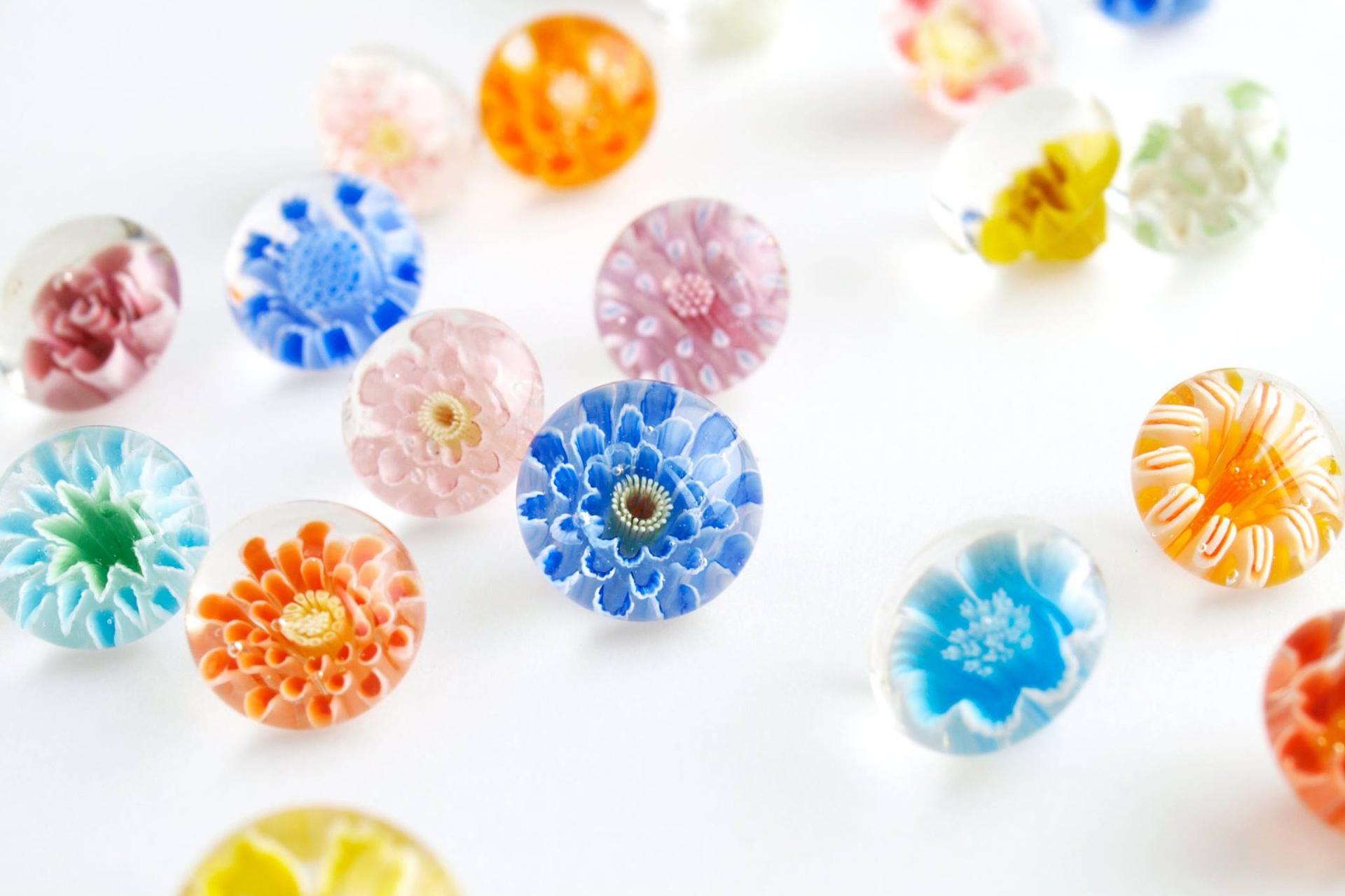 Tombo-dama
Tombo-dama glass beads are a Japanese traditional craft, produced in a variety of colors and unique designs. In Japanese "Tombo-dama" literally means "dragonfly's eye" because these beautiful glass beads resemble the mysterious eyes of dragonflies.
Even if they have a similar appearance, in strict terms, machine-made ones cannot be called "Tombo-dama". They must be made by hand, one by one, and that is a requirement to be called "Tombo-dama".。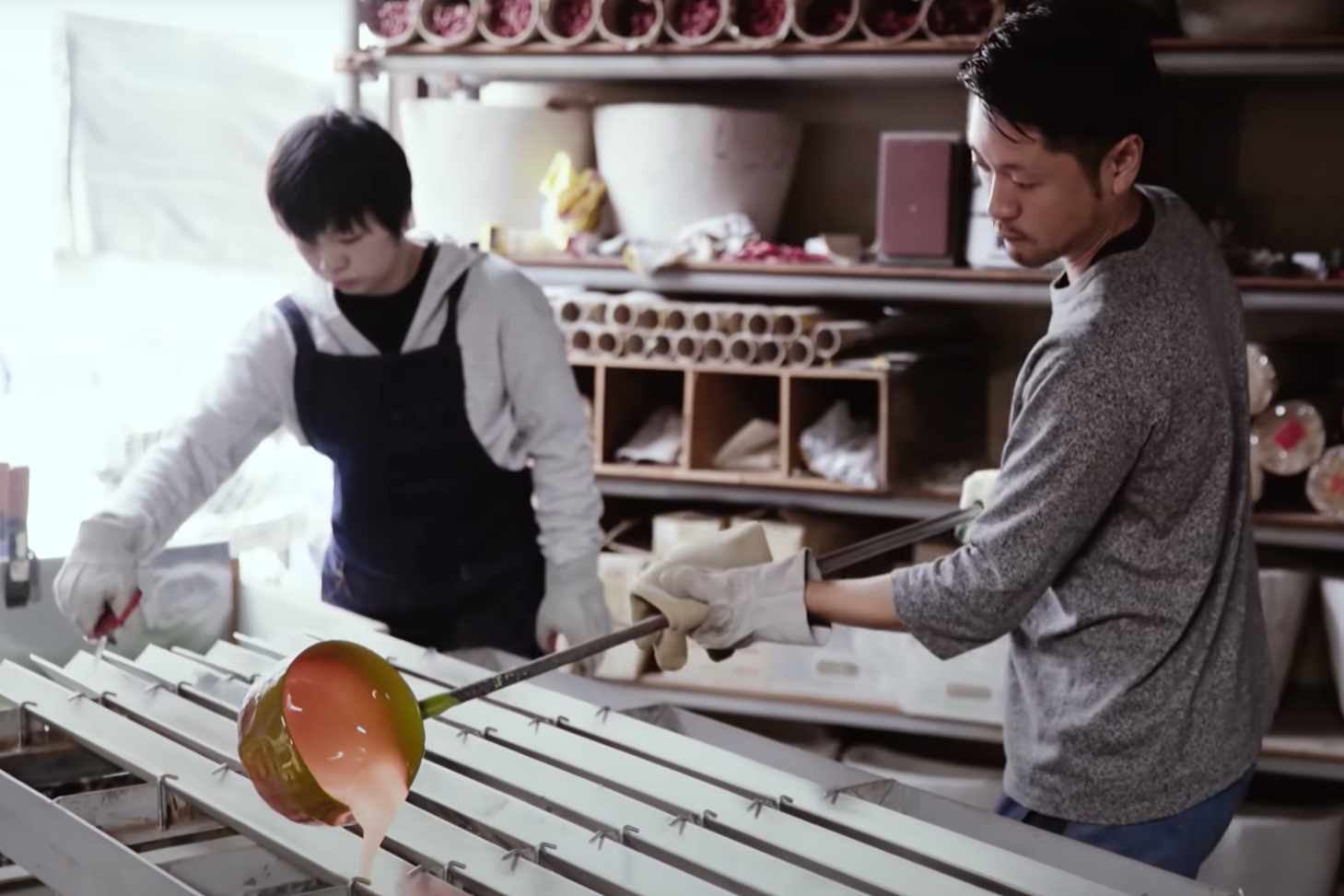 Crafted by Kinari Glass
Kinari Glass was founded and operates a store in Osaka. In pursuit of better glass, the company has established a studio in Tanba Sasayama City, Hyogo Prefecture, to produce and research original glass for crafts.
When we approached Kinari Glass with the idea of creating a small Tombo-dama glass bead for the top of Cohana's sewing pin, we were told that it would be technically difficult to create a detailed pattern on a 5 mm diameter glass bead using the same manufacturing process as that used for Tombo-dama.
They suggested that the use of a glass rod called "millefiori" might make it possible to realize our idea, so we took their suggestion and our idea came to realization.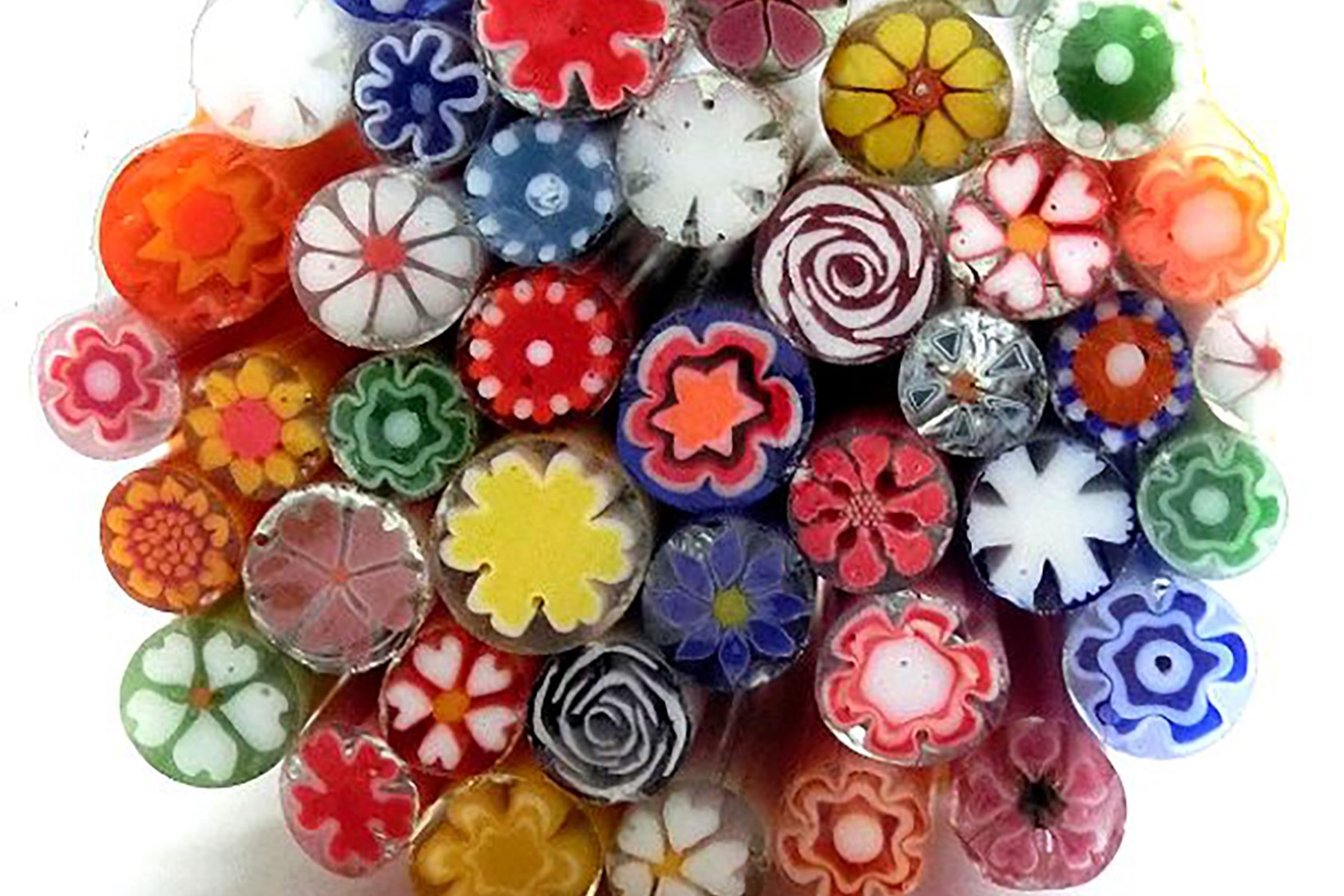 Millefiori
Cohana's Tombo-dama Sewing Pins are made with "millefiori," which means " thousands of flowers'' in Italian. It is a glass rod with a floral pattern inside.The pattern of a Millefiori rod is designed by combining colored glass bars. In the very beginning the rod is short and Thick, but it is heated in a furnace and pulled until a diameter of 3 to 8 mm while still maintaining the cross section's design.
Millefiori made it possible to express detailed patterns on a tiny glass ball at the top of a sewing pin.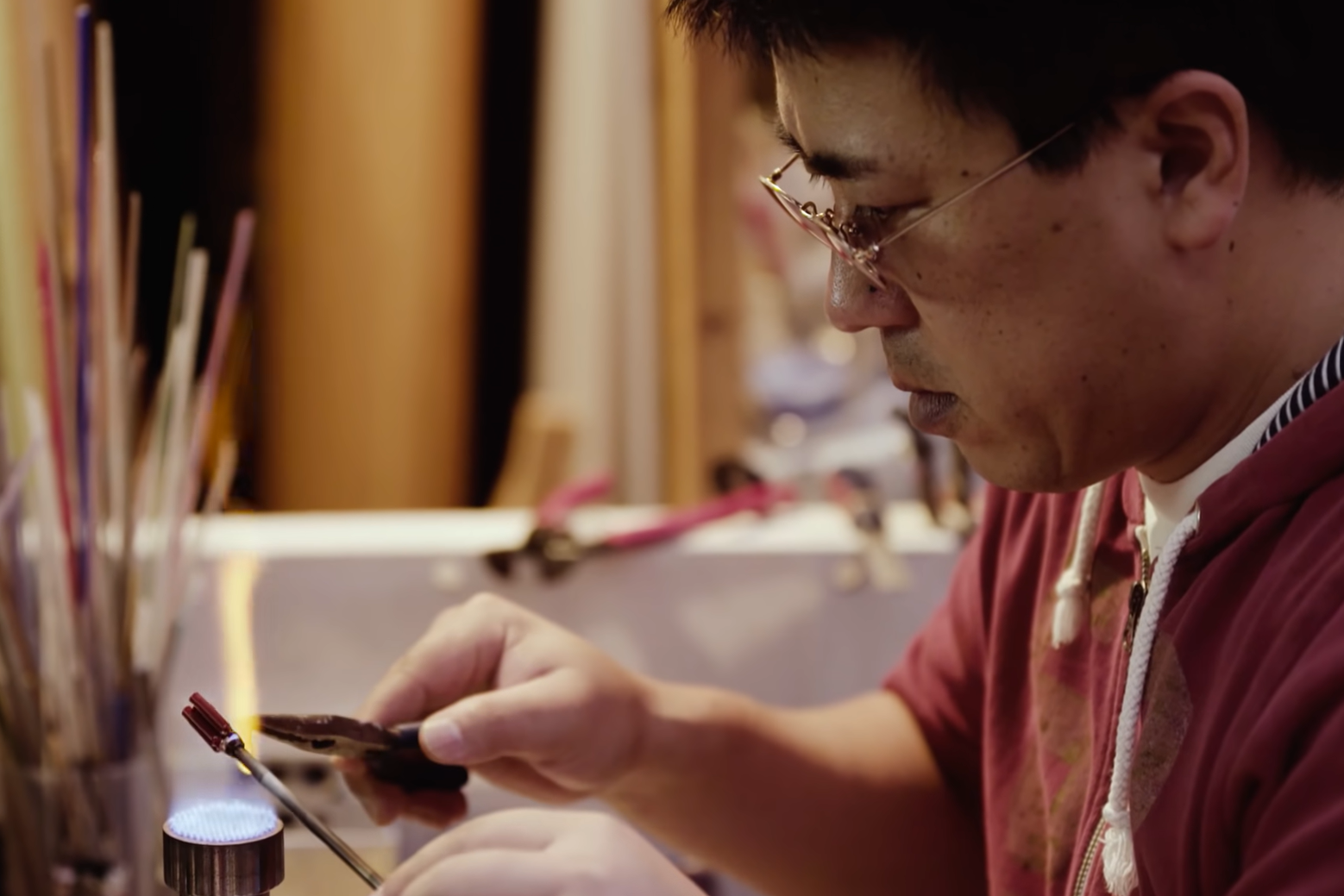 Kinari Glass artisans utilize the manufacturing techniques of Tombo-dama, using millefiori made in-house, carefully welding each piece by hand with a burner onto a needle made in Hiroshima.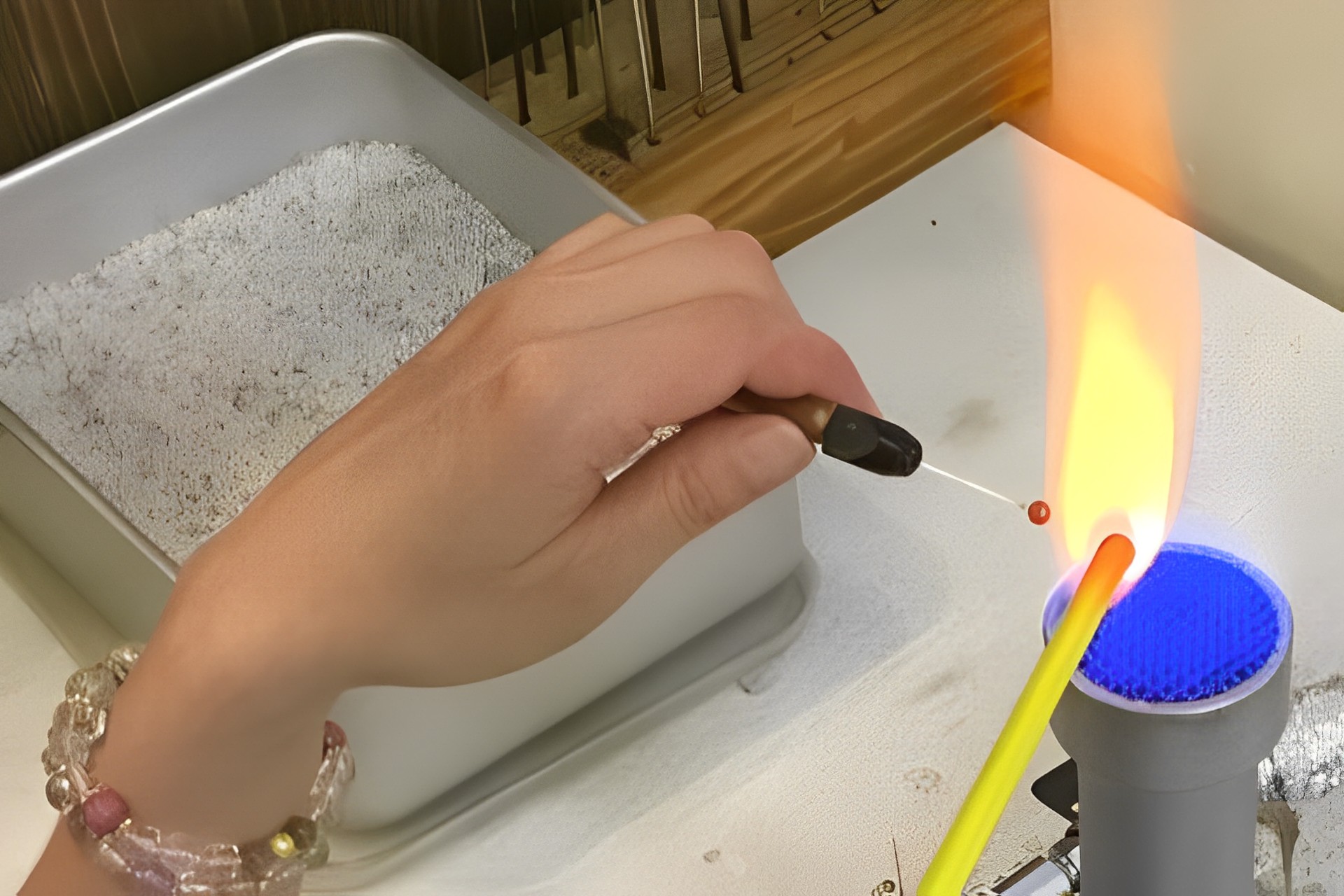 This work involves welding glass approximately 5 mm in diameter onto a 3 cm needle to express a flower. This burner work requires a great deal of concentration and attention to details at the very close range to avoid burns. If it is over-melted, the millefiori pattern will smear. In order to maximize the millefiori as the top of a sewing pin, each pin is finished with careful attention to the way the design appears as well as the shape of the glass sphere.
The process is very detailed and extremely intensive, but fortunately the artisans of Kinari Glass love to make glass crafts, and enjoy making each piece of Tombo-dama sewing pin. They even told us that they were happy while they were making the pins, imagining what it would be like when customers have them in their hands.
3 Types of Sewing Pin Tops in a Pack
Cohana's Tombo-dama Sewing Pins come in 3 different types of tops expressing flowers. They may look the same, but in fact each one is manufactured in a completely different way!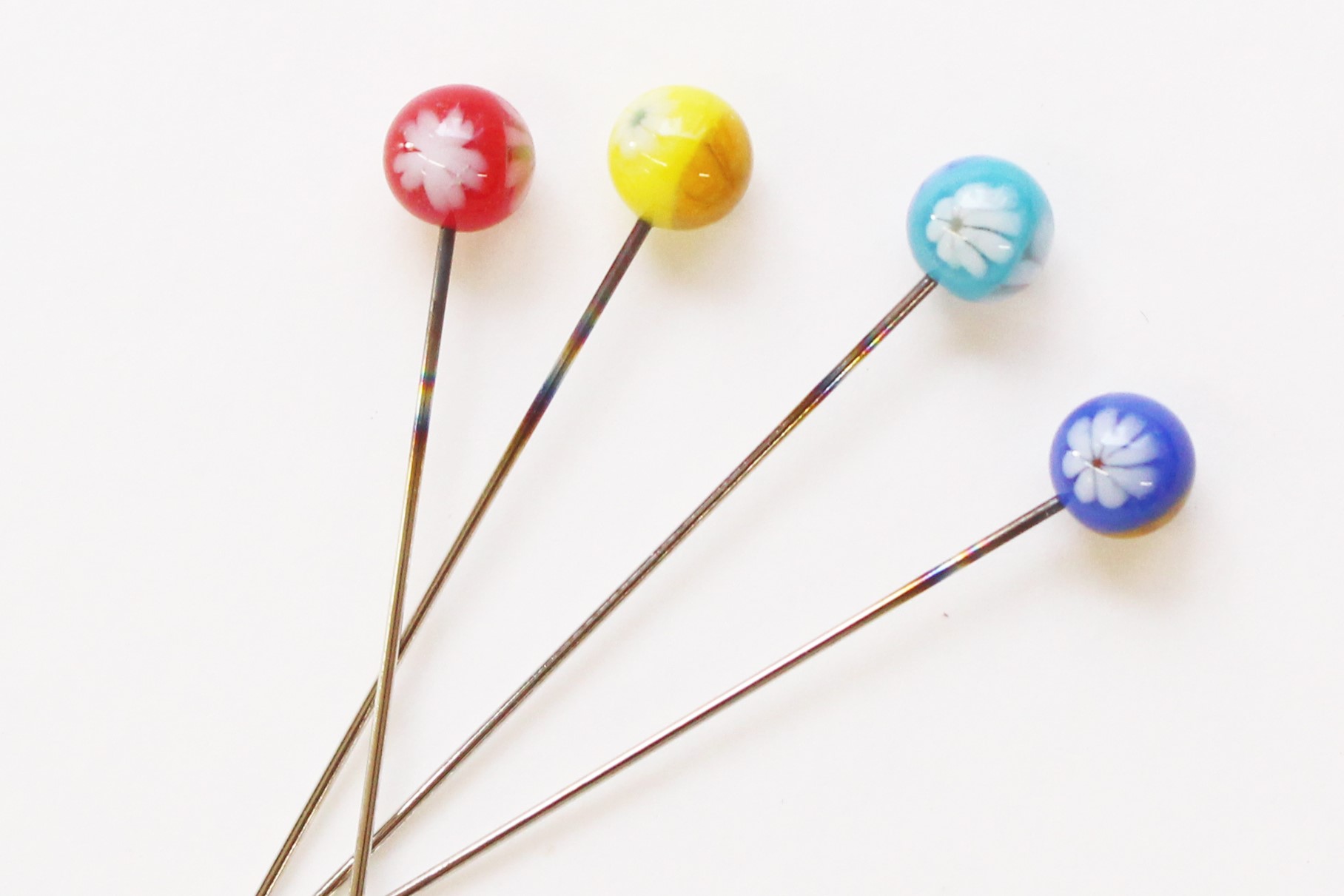 Plain glass is fused to form the base, and thinly sliced floral millefioris are placed on top of it. It is then assembled into a single round glass ball.
Striped millefiori is used to express a flower.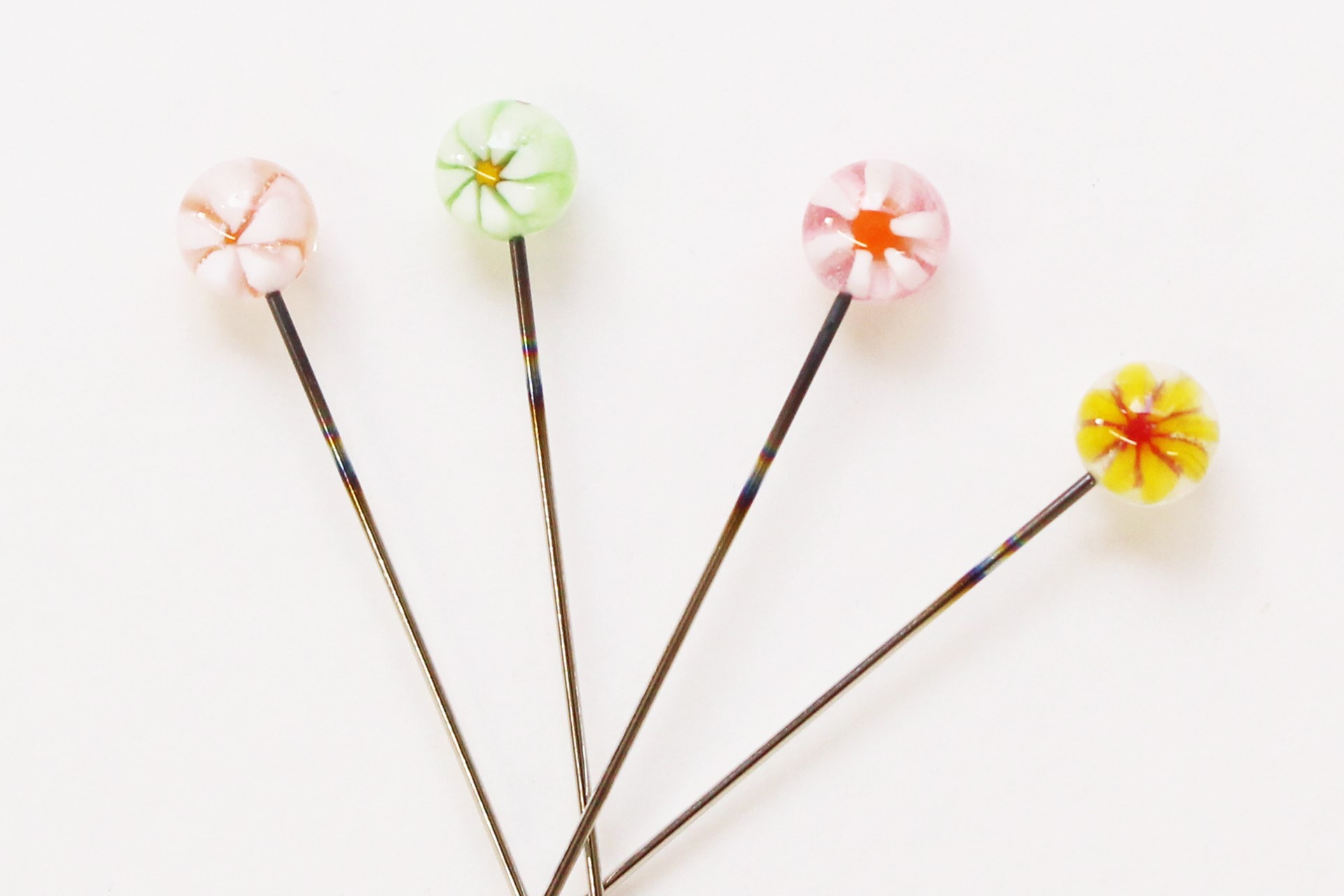 Sandwich the top of a pin with two floral millefiori pieces. It is then assembled into a single round glass ball.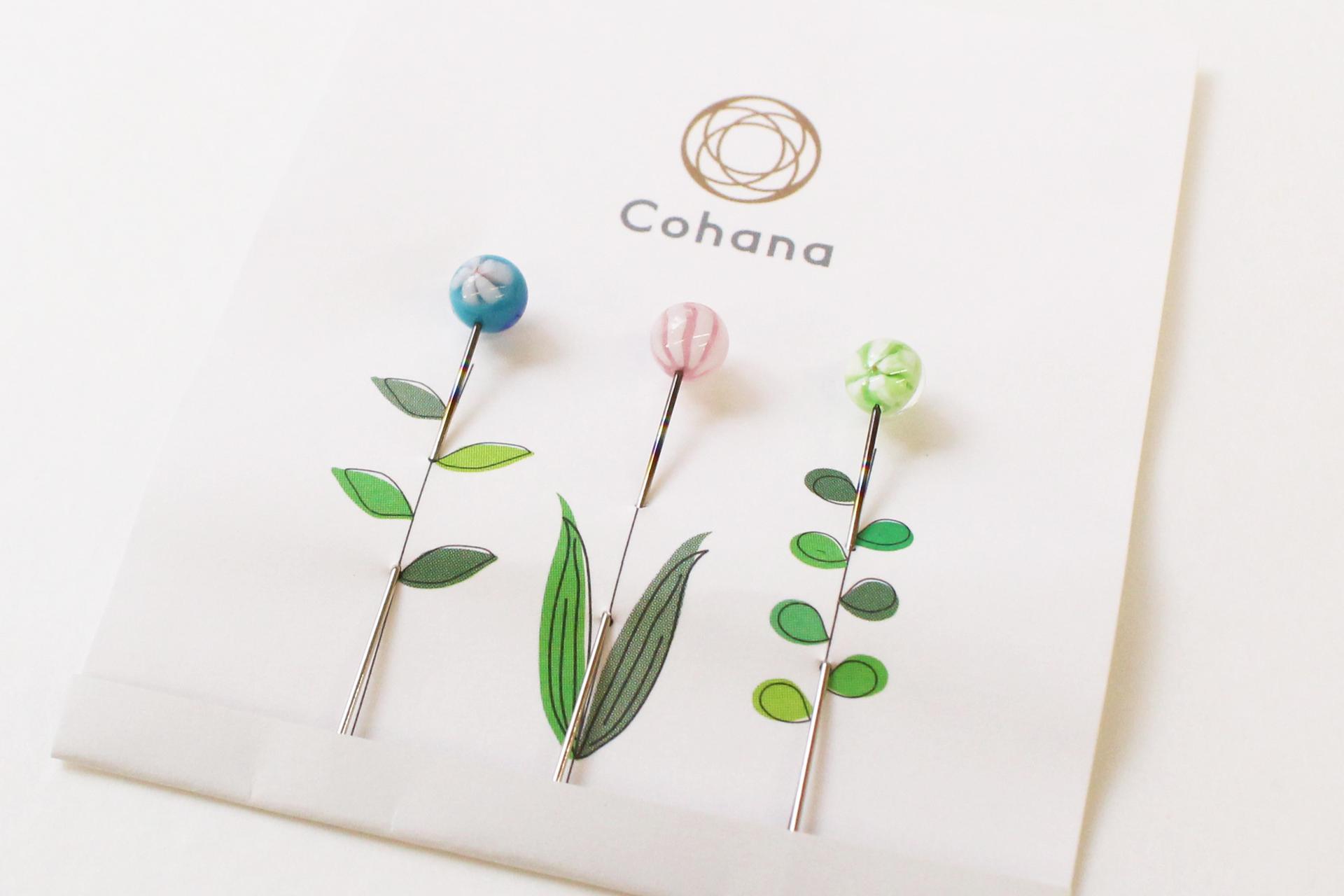 The packaging design, which presents Tombo-dama Sewing Pins as blooming flowers, is favorable.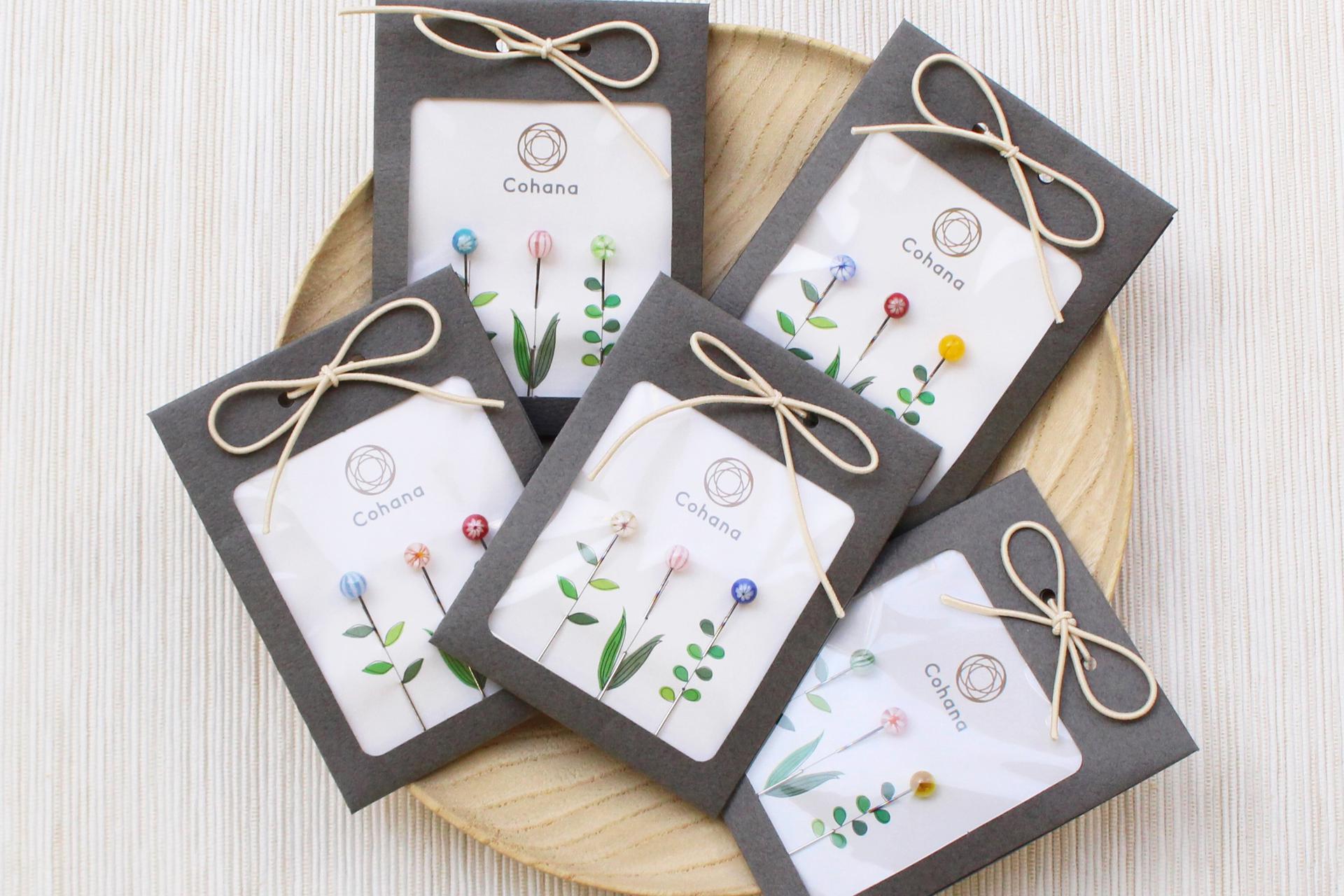 An excellent small gift for those who love handicraft.
---