Starting July 1st! Cohana Summer Campaign! 2023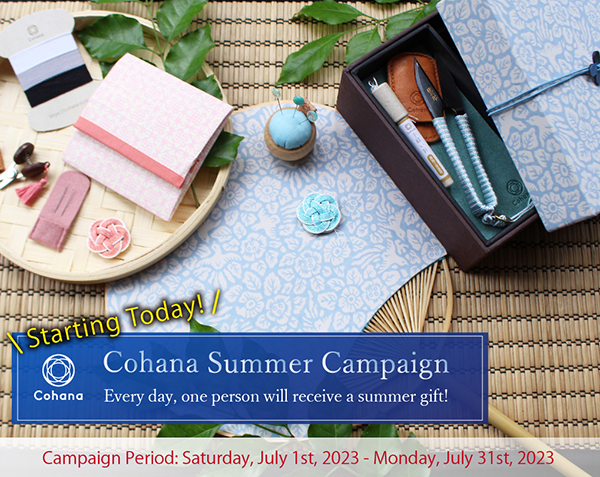 The Cohana Summer Campaign is starting TODAY!

During the July campaign period, every day one winner will be selected by a drawing from among those who make a purchase at the online store. The prizes are specially prepared for the campaign, which are not normally available for sale!
For the Summer Campaign, we have prepared 3 kinds of special gifts.
Haibara Chiyogami Deluxe Sewing Set
is a set of Cohana sewing tools in a refreshing color Haibara Chiyogami Sewing Box with a cool to the eye shell button belt.
Haibara Chiyogami Portable Sewing Set is a portable sewing set in a Haibara Chiyogami Paper Pouch.
Haibara Chiyogami UCHIWA is a traditional Japanese fan made of Haibara Chiyogami paper stretched over a bamboo base.
All of these are special gifts prepared just for this campaign with Haibara Chiyogami in Cohana original colors!
Please enjoy your handmade time in a comfortable cool room even in a hot summer with Cohana.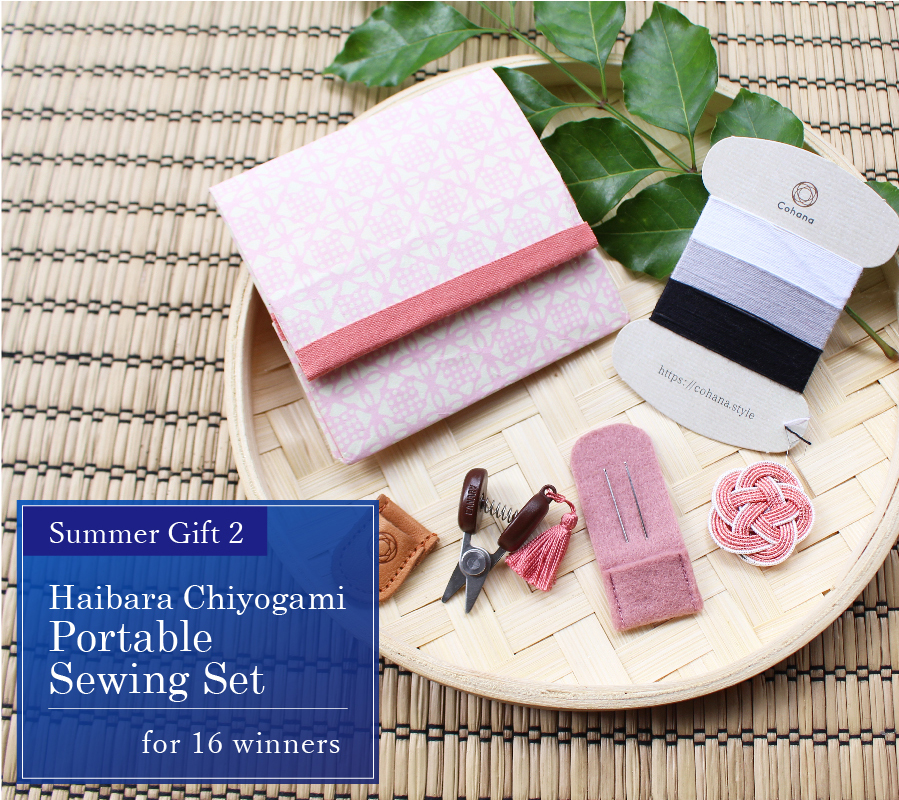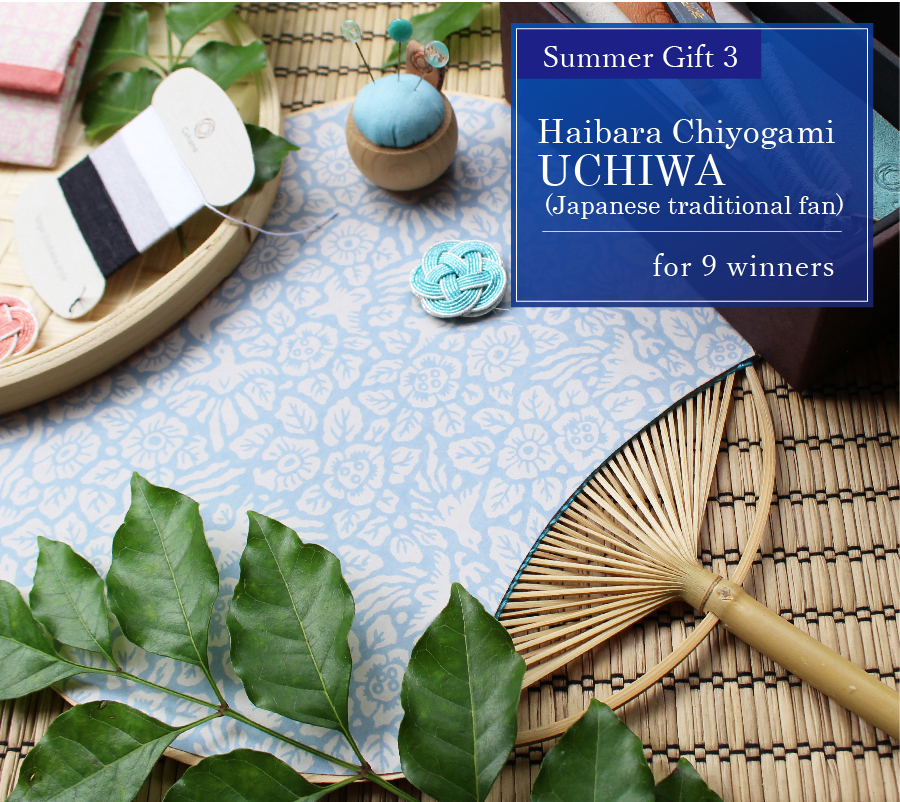 ■Campaign Period
From Saturday, July 1st 2023 to Monday, July 31st 2023 at23:59 JST
■Eligibility
A purchase of 3,300 yen (tax included) or more at the Cohana online store for an entry.
Any purchases over a 3,300 yen (tax included) will be automatically entered into the campaign.
■ Prizes
-Haibara Chiyogami Deluxe Sewing Set:6 winners(2 of each color)
-Haibara Chiyogami Portable Sewing Set:16 winners
-Haibara Chiyogami UCHIWA:9 winners(3 of each color)

2023.07.01
---